August 13, 2006
This Is Rock 'n' Roll Radio Vol. II Now Available!
The Beauty Scene Outlaws has contributed a song to the CD "This Is Rock 'n' Roll Radio Vol. II" presented by WXXE's Dana Bonn and Carl Cafarelli.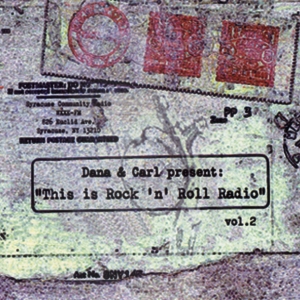 Here is the track listing...
1. MEGHAN JEAN CAFARELLI: We're Back!
2. CHRIS VON SNEIDERN: An Early Clue To The New Direction [TIRnRR ID]
3. SCREEN TEST: Sound Of The Radio
4. JOHN WICKS & THE RECORDS: Edges Of A Dream
5. THE COWSILLS: She Said To Me
6. RICHARD BARONE: 1,2,3...Infinity
7. THE BAR [Babjak, Adlerman, Reil]: Katie's Shoes
8. THE FIRE APES: Hey Kate
9. ASTROPUPPEES: Ride The Cowboy
10. THE CONDORS: Don't Want A Girl Who's Been With Jack
11. THE CHARMS: Talk Is Cheap
12. TIM ANTHONY: Maryellen
13. EYTAN MIRSKY: I'm Losing You
14. THE SHAMUS TWINS: Beyond You
15. CLOUD ELEVEN: Tokyo Aquarium
16. JIM BASNIGHT: Look Inside
17. RAQUEL'S BOYS: Orange Soda
18. POP IS ART: Are You Listening? [TIRnRR ID]
19. BEAUTY SCENE OUTLAWS: Carl Cafarelli
20. THE BLONDES: Suzi Quatro
21. THE RINGLES: Tiffany's Dimension
22. LO & THE MAGNETICS: Sooner Or Later
23. THE SPONGETONES: Anyway Town
24. POP IS ART: Baby He Loves You
25. MR. ENCRYPTO: The Last Time [a cappella]
26. THE LEMON CLOCKS: Brand New Day
27. THE GRIP WEEDS: Out Of Today
28. THE DIPSOMANIACS: Syd Barrett
The CD has been released by Jam Recordings . It is available directly from them as well as from Not Lame and CDBaby.
Posted by TooLShedd at
04:59 PM
|
Comments (0)
August 07, 2006
See! Live! with Crankdaddy 8/12/2006
Attention People Of Earth.
The Beauty Scene Outlaws will be performing once again at the loverly Half Penny Pub with Crankdaddy and The Inner JD.
Half Penny Pub
321 West Fayette Street
Syracuse, NY 13202
Music starts around 10:00PM admission is FREE!
As you were.
Posted by TooLShedd at
08:27 AM
|
Comments (0)
August 01, 2006
See! Live! 8/5/2006
Now you have 2 chances to see us in August!
Beauty Scene Outlaws will be performing Saturday, August 5, 2006 at 7pm at
Underground Metropolis
615 South Main Street
North Syracuse, NY 13212
With the Zashiki-Warashi Band
Sliding donation scale of $1 to $5
Underground Metropolis is a new performance space below the Metropolis Book Shoppe. The space only holds 40 people and reservations are welcome. The first 2 shows held there were sold out. Refreshments will be available. You must pay your donations and get your hand stamped at the book store before entering.
Hope to see you there!
Posted by TooLShedd at
02:29 PM
|
Comments (0)